Cibolo church leaders offer curbside prayers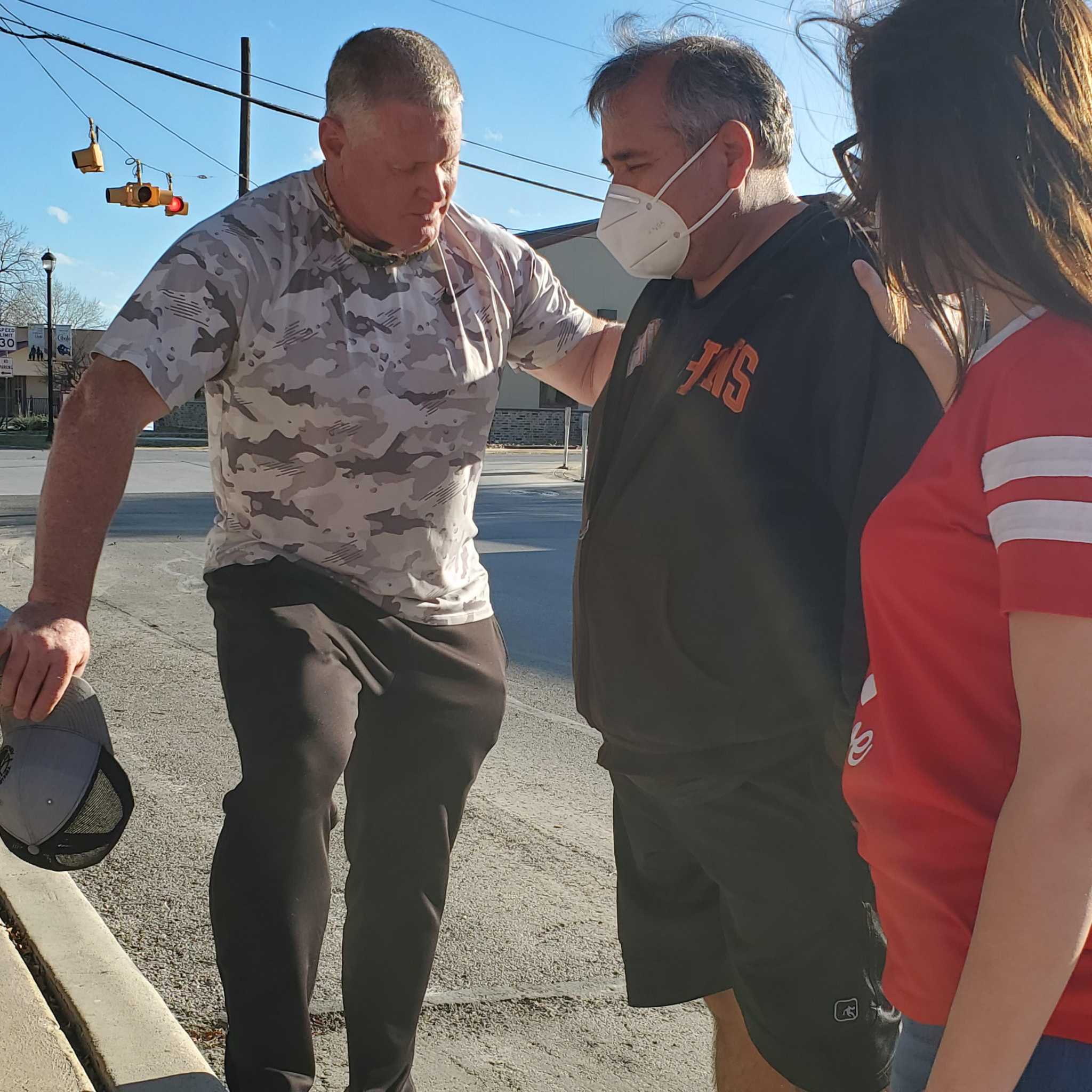 Cibolo area church leaders gathered on Main Street in Cibolo outside St. Paul's Evangelical Church to pray for people driving by, in the spirit of Dr. Martin Luther King Jr. on a day set aside in his honor.
Cibolo Mayor Stosh Boyle helped bring together spiritual leaders from St. Paul's, Everyday Christian Fellowship, and Refuge Church of San Antonio in Cibolo to offer a drive-by prayer service on Jan. 18. Tables with boxes of doughnuts were set up, neon cardboard signs were drawn, and a half-dozen church members stood by, inviting passing motorists to pull over to be prayed upon.