Gas Grenade now available in Call of Duty: Mobile, here's how to get it
Call of Duty: Mobile's new Gas Grenade is finally available to players. The new grenade will be available via a seasonal challenge. So players will have to complete specific tasks in order to unlock it. These include killing a select number of enemies, using a specific weapon a certain number of times.
What is the Gas Grenade in Call of Duty: Mobile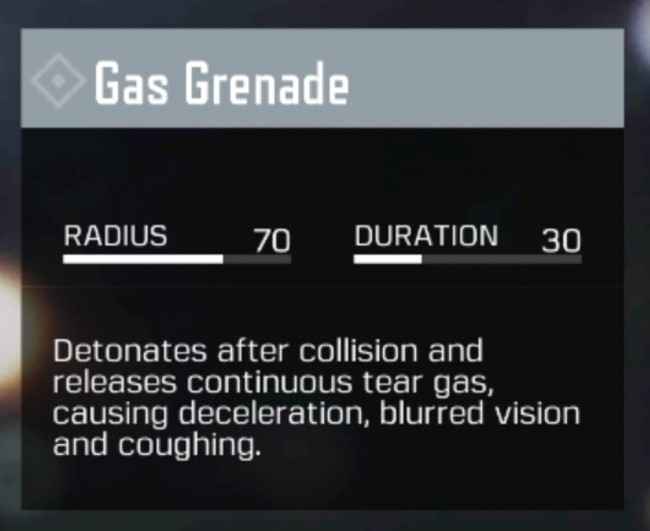 The Gas Grenade falls under the tactical grenade category, alongside other tactical weapons like the flashbang, smoke grenade and Trophy system. When deployed, the grenade releases a cloud of tear gas. This slows down opponents while blurring their vision and causing the player character to start coughing. As such, the weapon will work best in choke points on the map (pun intended).
How to get the Gas Grenade
The seasonal challenge to get the Gas Grenade is called Deadly Mist. The first step in unlocking the grenade tasks players with throwing tactical equipment eight times in MP matches. Doing so will net them 200 Credits. Step two asks players to throw Cryo Bombs five times in MP matches. This will net them a Wrap skin for the smoke grenade. If players don't have the Cryo Bomb, they can buy it from the in-game Credit Store.
The next step is fairly simple as it tasks players with killing 30 enemies in MP matches. However, the catch is that players will need to have the Tactician+ Perk equipped. This will grant the player 10 Weapon XP cards. Finally, players will then have to break any enemy Scorestreak three times using an EMP grenade. This will unlock the Gas Grenade. If players want, they can use the Gas Grenade 10 times in MP matches to unlock the Dystopia on TV calling card.
Besides the Gas Grenade, the Season 1 New Order update for Call of Duty: Mobile will release the SKS Marksman's Rifle for MP matches, sometime this month. The weapon is one of two new weapons added to the game. You can learn more about both weapons here.