Molecules | Free Full-Text | Trichothecenes in Food and Feed, Relevance to Human and Animal Health and Methods of Detection: A Systematic Review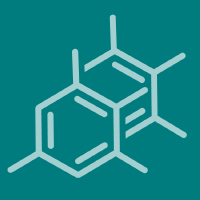 Trichothecene mycotoxins are sesquiterpenoid compounds primarily produced by fungi in taxonomical genera such as
Fusarium, Myrothecium
,
Stachybotrys
,
Trichothecium
, and others, under specific climatic conditions on a worldwide basis.
Fusarium
mold is a major plant pathogen and produces a number of trichothecene mycotoxins including deoxynivalenol (or vomitoxin), nivalenol, diacetoxyscirpenol, and T-2 toxin, HT-2 toxin. Monogastrics are sensitive to vomitoxin, while poultry and ruminants appear to be less sensitive to some trichothecenes through microbial metabolism of trichothecenes in the gastrointestinal tract. Trichothecene mycotoxins occur worldwide however both total concentrations and the particular mix of toxins present vary with environmental conditions. Proper agricultural practices such as avoiding late harvests, removing overwintered stubble from fields, and avoiding a corn/wheat rotation that favors
Fusarium
growth in residue can reduce trichothecene contamination of grains. Due to the vague nature of toxic effects attributed to low concentrations of trichothecenes, a solid link between low level exposure and a specific trichothecene is difficult to establish. Multiple factors, such as nutrition, management, and environmental conditions impact animal health and need to be evaluated with the knowledge of the mycotoxin and concentrations known to cause adverse health effects. Future research evaluating the impact of low-level exposure on livestock may clarify the potential impact on immunity. Trichothecenes are rapidly excreted from animals, and residues in edible tissues, milk, or eggs are likely negligible. In chronic exposures to trichothecenes, once the contaminated feed is removed and exposure stopped, animals generally have an excellent prognosis for recovery. This review shows the occurrence of trichothecenes in food and feed in 2011–2020 and their toxic effects and provides a summary of the discussions on the potential public health concerns specifically related to trichothecenes residues in foods associated with the exposure of farm animals to mycotoxin-contaminated feeds and impact to human health. Moreover, the article discusses the methods of their detection.
View Full-Text
This is an open access article distributed under the
Creative Commons Attribution License
which permits unrestricted use, distribution, and reproduction in any medium, provided the original work is properly cited