Nanaimo Clinic Update – Options for Sexual Health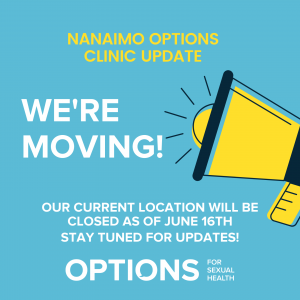 After more than 20 years we are closing the location on Prideaux Street, effective June 16th. We expect that we will be closed until at least July 5th. Updates will be made on social media and our website. You can also call Sex Sense to find alternate options for services in the meantime.
As staff prepare for our move, please know that any follow-up tests and calls will be done as needed. We should know very soon our new address and hours of operation and it will be posted on the website immediately.